Stickeryeti is collaborating with The Green Van Company, the king of home-made burgers in French-speaking Switzerland, in order to produce customisable labels designed with the brand's logo and colours.
In this article, you'll see how The Green Van Company has brilliantly promoted their brand and created their visual identity with customisable logo-shaped stickers.
The Green Van Company's corporate labels
The Green Van Company is made up of: three Food Trucks and three restaurants in Lausanne and Geneva that offer hearty, gourmet and local food. The restaurant chain is working with Stickeryeti to personalise takeaway bags and burger boxes with three labels that perfectly capture the brand's identity:
A label with The Green Van Company's logo

A small green heart-shaped label

A label with a funny joke on it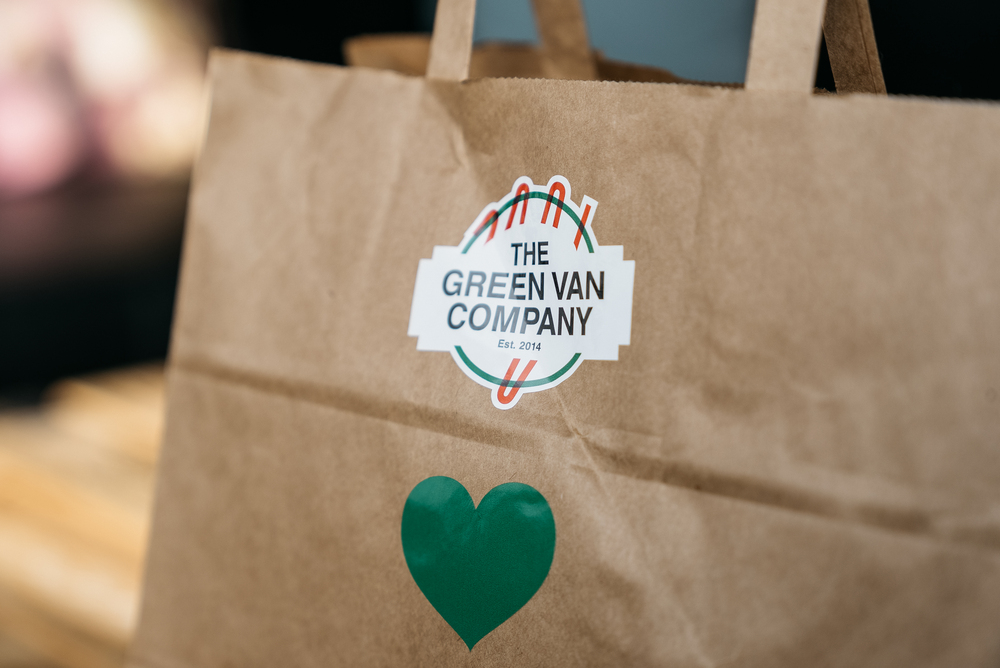 The Green Van Company's fully customised stickers, in a variety of shapes and designs, allow the restaurant to enhance its brand identity and add a touch of humour to its service. The company's logo, the famous green colour and a little playful note to customers decorate the delivery bags and burger boxes that are delivered to customers who aren't physically present in the restaurant.
Boost your brand image by customising labels with your logo 
Join The Green Van Company and create your own fully customisable stickers to strengthen and reinforce your brand image. Each label with your logo, colours or slogan will increase your visibility and the awareness around your brand. Be creative and make sure you don't go unnoticed!
I also want to create my own customisable labels
Choose from the different types of stickers available - multi-purpose, wall and floor, textile or label rolls like The Green Van Company - and customise them according to your intended use. Match the cut, size, design and colours of your stickers to your brand !
Label rolls : especially suitable for large-scale labelling
The Green Van Company's personalised labels are all produced and delivered on label rolls. The on-roll format is perfect if you want to get a very large number of identical stickers for mass labelling your jars, bottles, flasks, take-away bags or othertypes of packaging.
Simply choose between an opaque or transparent roll of self-adhesive vinyl and customise your labels with your own design, shape and colours. Label rolls are tailor-made for single use and are more economical, but less resistant than our multi-purpose stickers. They're perfect for large-scale labelling of various products.
You're a restaurant owner, grocery shop manager, beverage producer or simply need to label your containers and other packaging? Customisable self-adhesive label rolls are just what you need!