Alaïa Action Sports and their entities rely on Stickeryeti to produce their personalised stickers designed for action and adventure sports. 
This provides the ultimate proof of their impressive durability, as the customisable labels can withstand all types of activities and sports - even the most extreme that you can enjoy at Alaïa (surfing, skateboarding, driving).
Each type of entertainment has a unique personalised sticker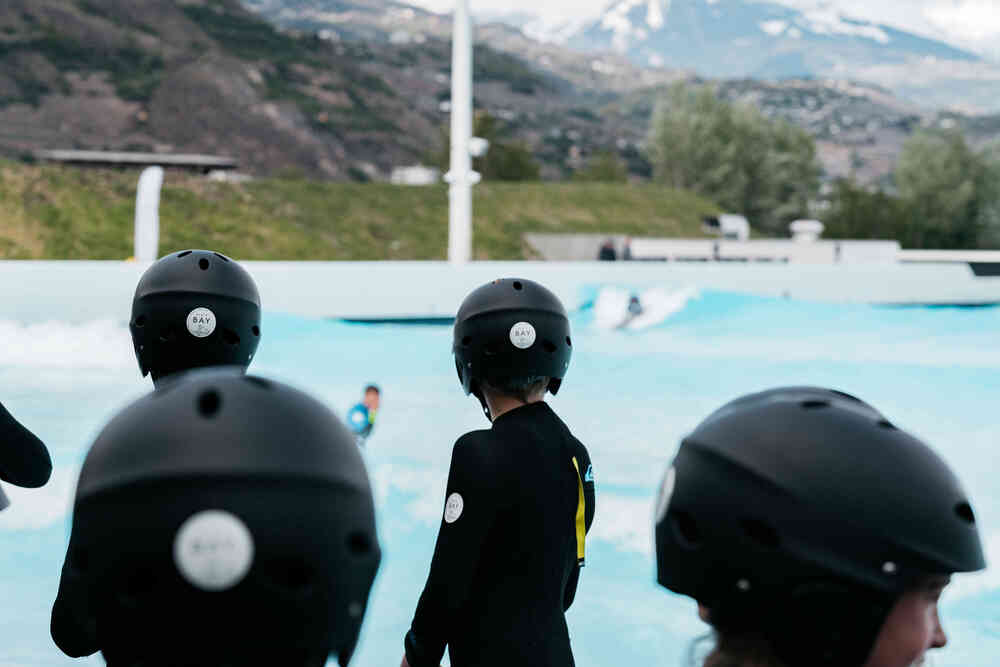 Alaïa Bay labels its own equipment with customised stickers. @Alaïa SA
At Alaïa Bay, you can surf in the heart of the Alps! In order to label all the equipment made available to customers - surfboards, wetsuits and helmets in particular - Alaïa has created its own custom stickers showcasing their business logo. These small labels can be easily stuck to any smooth surface or textile and are resistant to waves and water splashes.
I also want to customise my resistant stickers
Thanks to these fully personalised labels, children who are visiting Alaïa Camps to surf are more conscious of the fact that they have to take care of the equipment they're borrowing and that they have to return it in the same state at the end of the session. These stickers also allow the company to boost the visibility of Alaïa's brand, a pillar in the action sports community.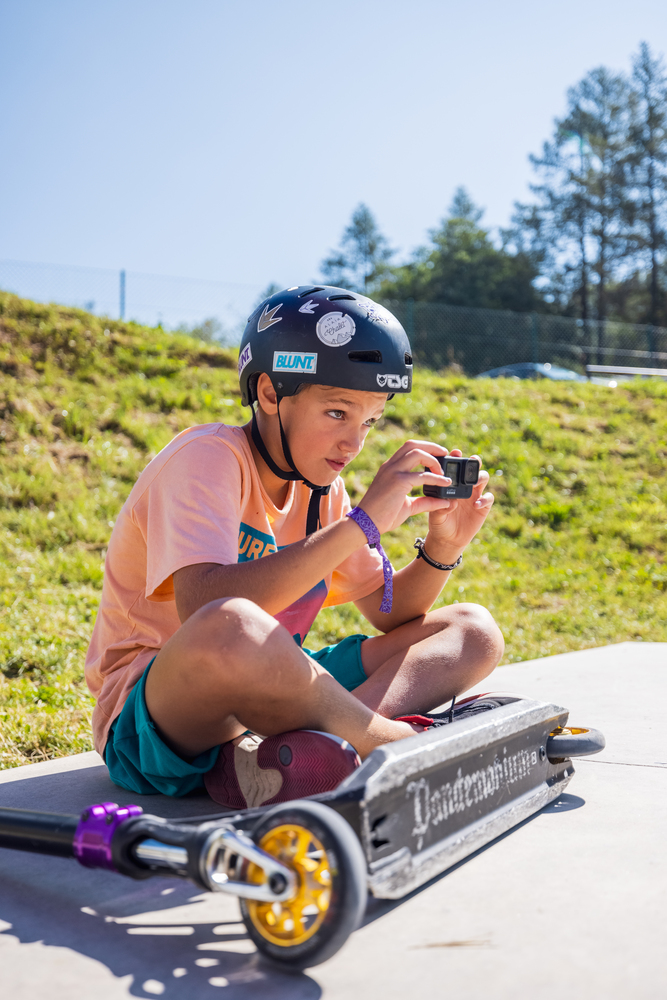 At Alaïa Chalet, helmets branded with custom stickers are available to customers. @Alaïa SA
At Alaïa Chalet, people can take part in skateboarding, scootering, trampolining, BMX and gymnastics. These premises also offer a high quality infrastructure for both extreme sports experts and beginners alike. For most of these activities, it's vital to protect yourself! That's why several pieces of equipment, including helmets, are available to customers and are of course branded with custom stickers depicting Alaïa's logo. These small labels can stick to any smooth surface and are resistant to all the scratches and scuffs that are very common with this type of activity.
Resistant stickers that can withstand all kinds of conditions
The customisable labels that are produced by Stickeryeti are made from high quality vinyl and then go through the all-important lamination process. This enables them to resist water, snow, frost, UV rays and scratches - factors that have to be taken into account when taking part in action sports, such as those that make up the Alaïa universe.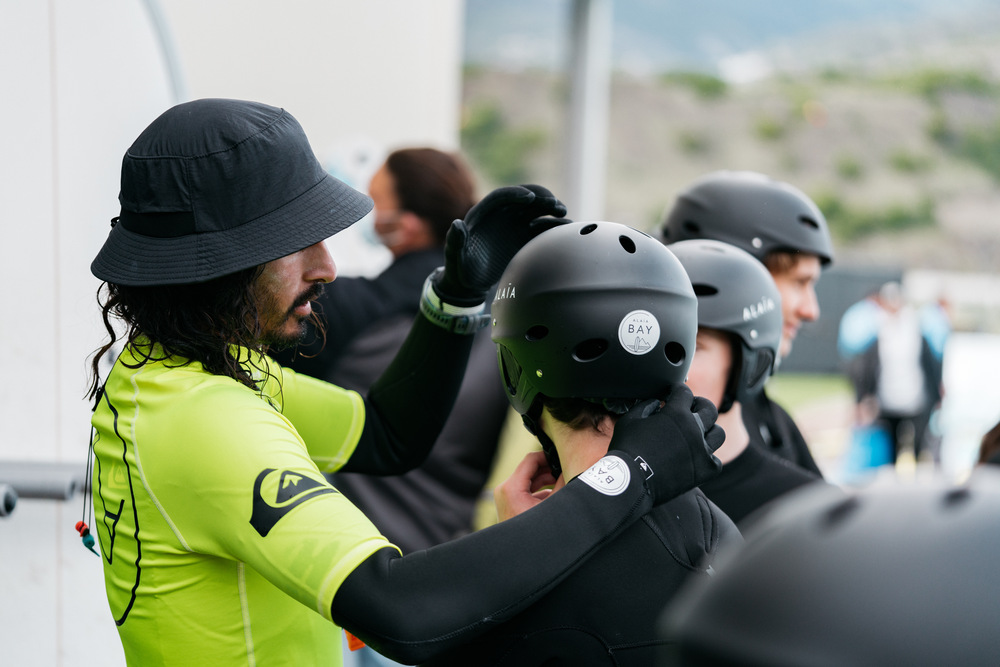 Alaïa's customisable stickers are resistant and can withstand all types of activities and sports. @Alaïa SA
Are you an individual, part of a business, an association or a public service and would you like to create custom stickers that are extremely resistant to cold, water, scratches, temperature changes and sunlight and that can stay in place for a very long time?Join Alaïa Group and create your own labels with Stickeryeti!
It's quick and easy. You can create your own personalised labels to stick on any flat surface in order to get a message across or to display your logo and colours. It's a great way to increase your visibility and brand identity with quality and super resistant stickers!